Members
The Readability Consortium's industry and nonprofit full member board steers our collaborative research. Interested? Join us in bringing readability to all.
Contributors
Our University of Central Florida (UCF) Research Team works directly with member individual contributors to support our mission and execute on identified priorities.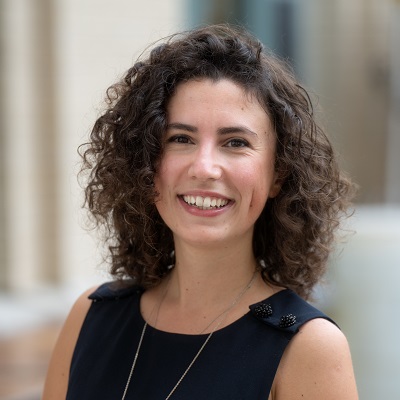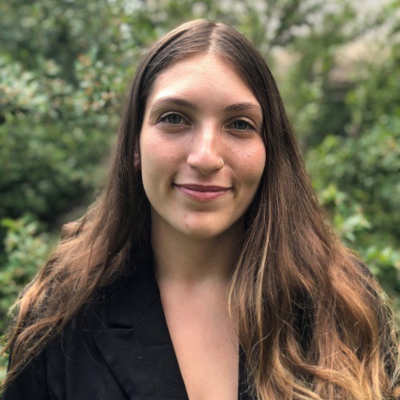 Graduate Student Researcher, University of Northern Colorado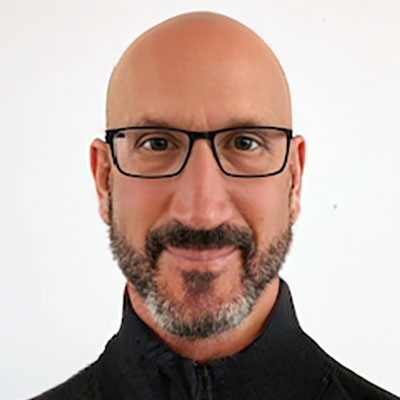 SME, Typography for Good, UCF
Samuel Berlow
As a school board president, father, coach, and CEO, Berlow has seen how information design can affect the transfer of information. Researching what parameters influence speed and comprehension has been an interest to Sam ever since his children started to read. In order to help his children read more efficiently, he would print out reading assignments in different sizes and in different fonts to see if it would help his kids.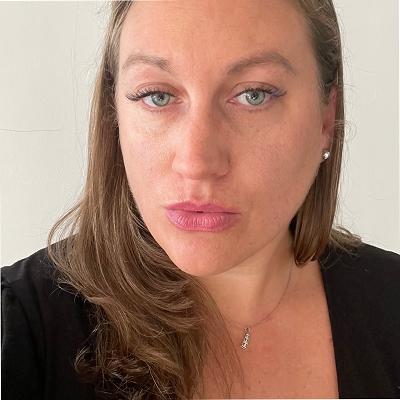 Educational Content Writer
Catherine Bordeau
Catherine is a content developer and instructional designer focused on readability and language learning in education.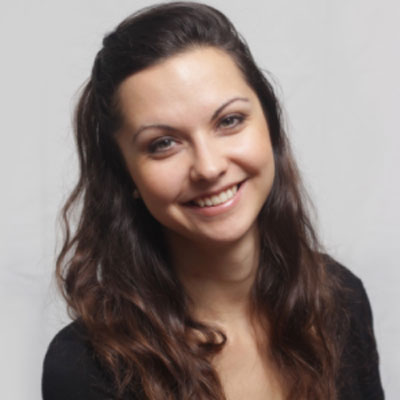 Research Scientist, Adobe
Zoya Bylinskii, PhD
Zoya is a Research Scientist in the Creative Intelligence Lab at Adobe Research (in Cambridge, MA) and an Associate of the Institute of Applied Computational Science at Harvard University. Zoya received her Computer Science Ph.D. and M.Sc. from MIT in 2018 and 2015, respectively. Zoya works at the interface of human perception & cognition, computer vision, and human-computer interaction. She is leading the readability research effort from within Adobe Research and is actively hiring interns in this space.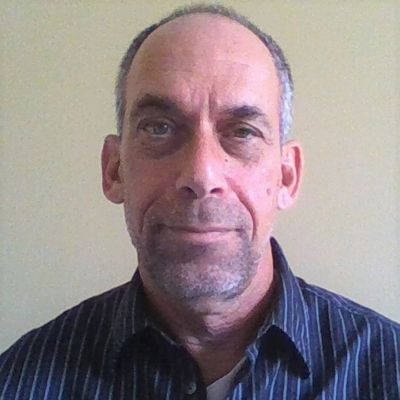 Postdoctoral Researcher, UCF
Steven Clapp, PhD
Steven Clapp, PhD, is a postdoctoral scholar in The Readability Consortium at the University of Central Florida. He is trained as a human-centered process design leader and was a management consultant in this regard for many years at some of North America's top financial services firms and internet-based B2B companies. Steve was also a visiting professor of operations management and management science at the University of North Florida's Coggin College of Business. Steve's academic research focuses on creating holistic work environments that lead to increased employee well-being and productivity.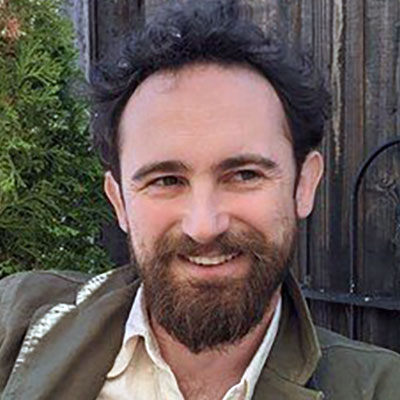 Lead Operations Manager, Google
Dave Crossland
Dave is lead operations manager for Google Fonts, and has commissioned thousands of fonts from hundreds of designers for dozens of writing systems, plus font editors, educational resources and live events. The way type design combines visual culture, language, technology, business, history – and its ubiquity – make this field something he finds endlessly fascinating.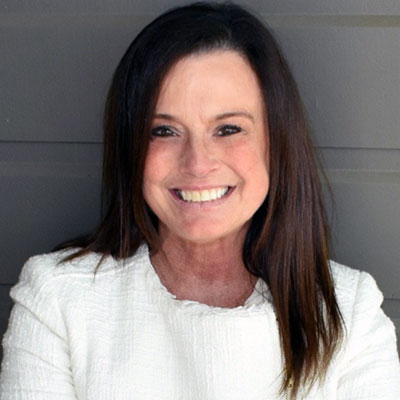 Co-founder, Readability Matters
Kathy Crowley
Kathy brought her high-tech and non-profit experience to found Readability Matters, a Tech-for-Good non-profit focused on shifting reading outcomes for adults and children. Previously, Kathy held global technology leadership roles at Hewlett Packard Company and served on the boards of several international non-profits, including a $2.2M Gates-funded cross-organizational program dedicated to advancing women's economic empowerment.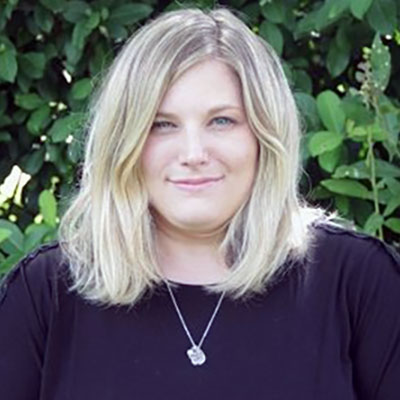 Stephanie Day, PhD
Stephanie is a research scientist in the Virtual Readability Lab at the University of Central Florida. She received her Ph.D. in Developmental Psychology at Florida State University. Her research centers on examining links between children's learning difficulties, individual differences, the classroom environment, and achievement. Stephanie has over 16 years of experience managing large-scale research studies focused on building technology to improve literacy outcomes for students in elementary school and is leading the TRC readability education research in K-12 populations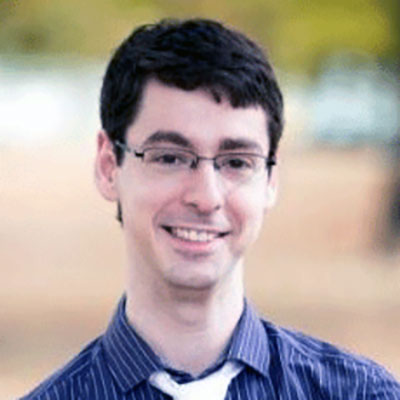 SME, Dobres Consulting, UCF
Jonathan Dobres, PhD
Jon's background in advanced data analytics and scientific communication and extensive experience investigating a wide array of user experience issues includes past work investigating the impact of typographic design. Passionate about data science and statistical analysis, Dr. Dobres often combines large, disparate data sources into a cohesive story or developing custom software tools for analytical purposes. His publication record includes high quality research in the fields of visual perception, interface design, and related areas.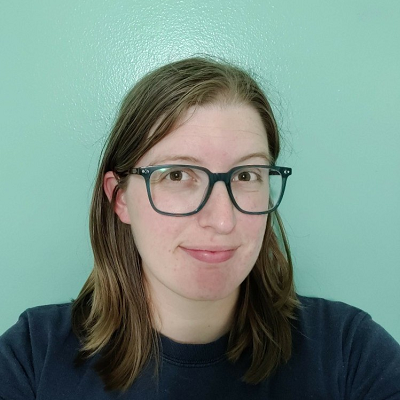 Laboratory Associate, UCF
Amy E. Giroux
Amy is a laboratory associate at the University of Central Florida focusing on readability in education and extended reality.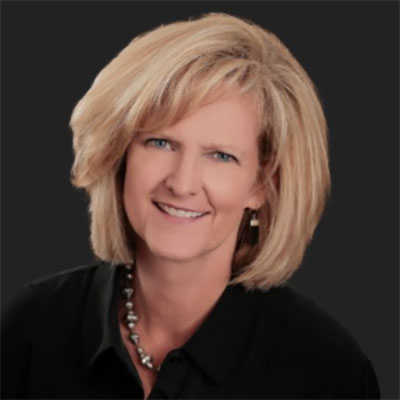 Co-founder, Readability Matters
Marjorie Jordan
Marjorie is a global high-tech industry leader with a track record of developing multi-disciplinary teams to deliver on high-impact strategic priorities. Her interest in the intersection of technology and reading led her to found Readability Matters, a tech-for-good non-profit engaging cross-sector organizations to deliver personalized reading environments, empowering everyone everywhere to achieve more.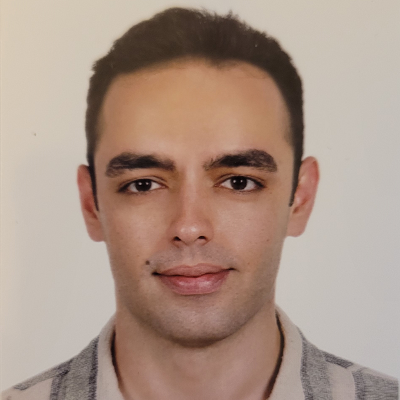 Researcher, Izmir University of Economics
Mert Küçük
Mert is one of the developers of the VRL in Pavlovia platform. He is a PhD Candidate at Izmir University of Economics studying brain oscillations, aging, and visual perception.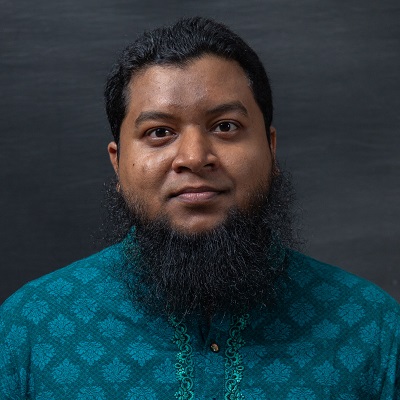 Graduate Research Assistant, UCF
Md Mamunur Rashid
Rashid is a PhD Student at the University of Central Florida applying AI and ML to readability and neuro-ergonomics for health care systems.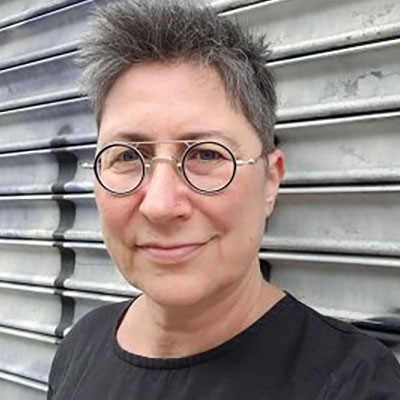 Lead UX Researcher, Google
Hilary Palmén, PhD
Hilary (she/her) is the Lead User Experience Researcher on the Google Fonts team. Hilary has worked at Google for 3 years and recently joined the Google Fonts team to help improve global literacy. Hilary's previous roles have included Design Director for Honeywell's Build Solutions, Lead Researcher in Microsoft, and Higher Scientist in the UK Ministry of Defence.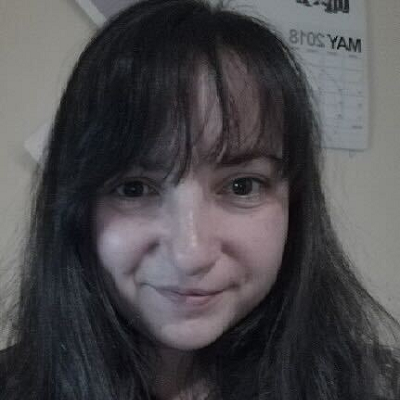 Test Implementation Assistant, University of Glasgow
Veronica Penkova, MSc
Veronica Penkova is a graduate student at the University of Glasgow who assists with readability test implementation in Pavlovia, Prolific, and Qualtrics. She is interested in readability in children and implementing accessibility user research.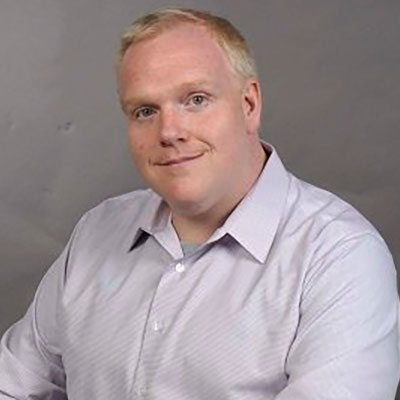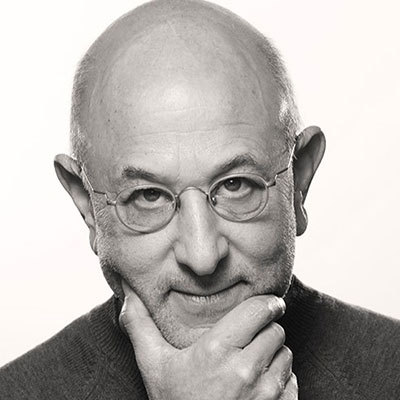 Entrepreneur-in-Residence, Adobe
Rick Treitman
Rick is currently Entrepreneur-in-Residence for Document Cloud – specializing in Education. Rick's work as EIR involves early-stage development of tools and solutions for Adobe's customers. Current projects include readability controls in Acrobat, working with non-profits such as Readability Matters, and establishing and working closely with the Virtual Readability Lab at the University of Central Florida.
Research Associates
Research Associates work directly with The Readability Consortium's Research Team and Members on projects aligning with our interests, providing and receiving in-kind resources.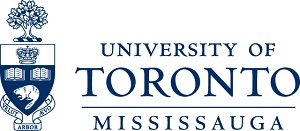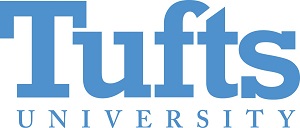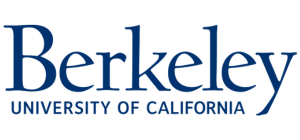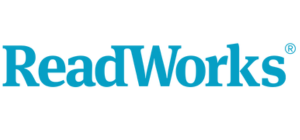 Research Associates provide subject matter expertise, population access, and explore their own vital areas of readability research.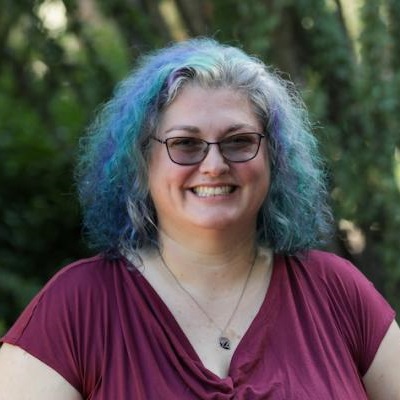 Shelley Rodrigo, PhD
Rochelle (Shelley) Rodrigo is the Senior Director of the Writing Program; Associate Professor in the Rhetoric, Composition, and the Teaching of English (RCTE); and Associate Writing Specialist (Continuing Status) in the Department of English at the University of Arizona. She researches how "newer" technologies better facilitate communicative interactions, specifically teaching and learning. As well as co-authoring three editions of The Wadsworth/Cengage Guide to Research, Shelley also co-edited Rhetorically Rethinking Usability (Hampton Press). Her scholarly work has appeared in Computers and Composition, C&C Online, Technical Communication Quarterly, Teaching English in the Two-Year College, EDUCAUSE Quarterly, Journal of Interactive Technology & Pedagogy, Enculturation¸ as well as various edited collections. In 2021 she was elected Vice President (4-year term including President) of the National Council of Teachers of English and won the Arizona Technology in Education Association's Ruth Catalano Friend of Technology Innovation Award, in 2018 she became an Adobe Education Leader, in 2014 she was awarded Old Dominion University's annual Teaching with Technology Award, in 2012 the Digital Humanities High Powered Computing Fellowship, and, in 2010 she became a Google Certified Teacher/Innovator.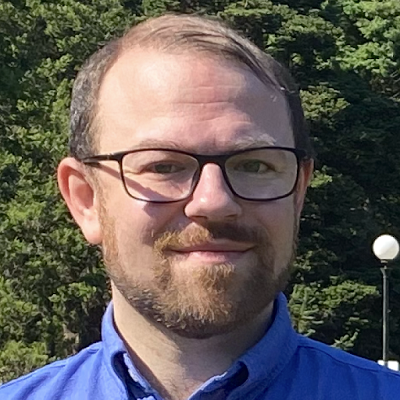 University of Toronto Mississauga
Ben Wolfe, PhD
Dr. Benjamin Wolfe is an Assistant Professor in Psychology at the University of Toronto Mississauga, where he is a Director of the Applied Perception and Psychophysics Laboratory (APPLY). Prior to joining the faculty at the University of Toronto, he was a Postdoctoral Associate at the Massachusetts Institute of Technology from 2015-2020, received his Ph.D. in Psychology from the University of California, Berkeley in 2015, and his B.A. in Psychology from Boston University in 2008. 
Dr. Wolfe's interests in readability are grounded in his work on information acquisition and eye movements, asking how we gather the visual information we need for myriad tasks under conditions of time pressure. This work exists in a use-inspired framework, drawing on applied, practical tasks as a way to understand the underlying visual mechanisms. He is particularly interested in using tools from vision science to help improve reading for all readers.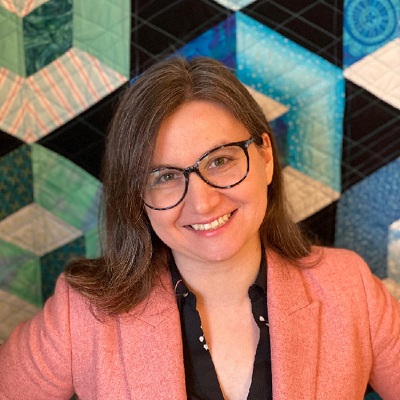 University of Toronto Mississauga
Anna Kosovicheva, PhD
Anna Kosovicheva is an assistant professor in the Department of Psychology at the University of Toronto Mississauga. She does research on visual perception, with a focus on spatial vision, eye movements, and applied perception.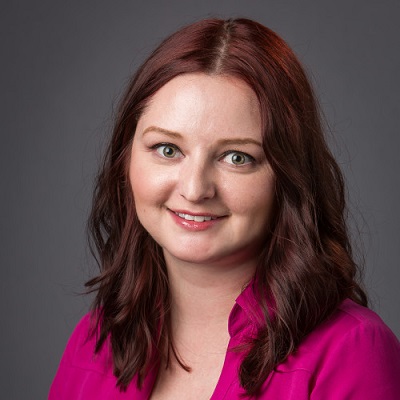 University of Northern Colorado
Joanna Lewis, PhD
Dr. Joanna Lewis is an assistant professor at the University of Northern Colorado. She received her Psychology Ph.D. in 2018 from the University of Central Florida as an NSF GRFP fellow. Her work focuses on the blending of interdisciplinary topics regarding visual attention, anxiety, distraction from technology, usability, cybersecurity, and education.
Dr. Lewis has focused on translating the benefits of individualized typography to new contexts, specifically to mathematical operations. Additional work explores the potential positive outcomes of applying typography recommendations within the classroom to improve digital literacy, particularly for first generation students.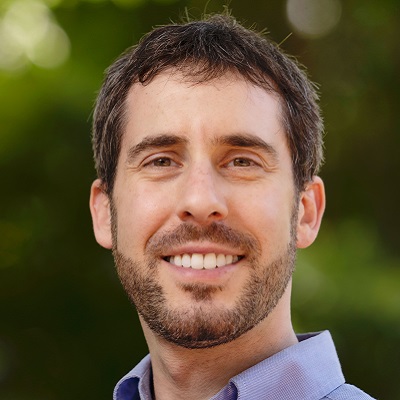 Dave Miller, PhD
Dave Miller earned his doctorate in communication research from Stanford University, where he studied human-computer moral conflict and the human factors challenges of interaction with partially-automated systems. Subsequently he taught at Cornell University and led research focused on enhancing reading performance at the University of Central Florida. Prior to this, he studied persuasive interface design at New York University, earning a master's degree from the Gallatin School of Individualized Study, and worked with the Persuasive Technology Lab and the Center for Design Research at Stanford University. He holds a bachelor's degree in human-environment relations with a minor in psychology from Cornell University, and has worked in human factors consulting on projects as diverse as revising the design of Disney character suits and character actor choreography to reduce injury risk, optimizing baggage handling operations, collaborating on the design of barcode scanners, and enhancing hospital infection control procedures.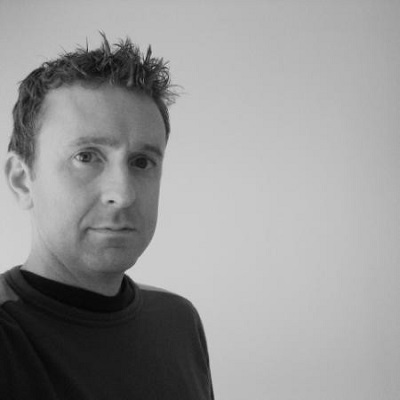 Bernard Kerr
Bernard Kerr is a serial innovator who uses his design skills to create groundbreaking new hardware and software products, interactions and experiences inside of companies such as IDEO, IBM, Yahoo!, Jawbone, Microsoft and Adobe. He received a MA in Computer Related Design from the Royal College of Art, London, 2000.
His graphic and information design work have help lay the visual foundations of The Readability Consortium, and The Virtual Readability Laboratory. His compelling data visualizations have powered research publications and presentations from the Lab.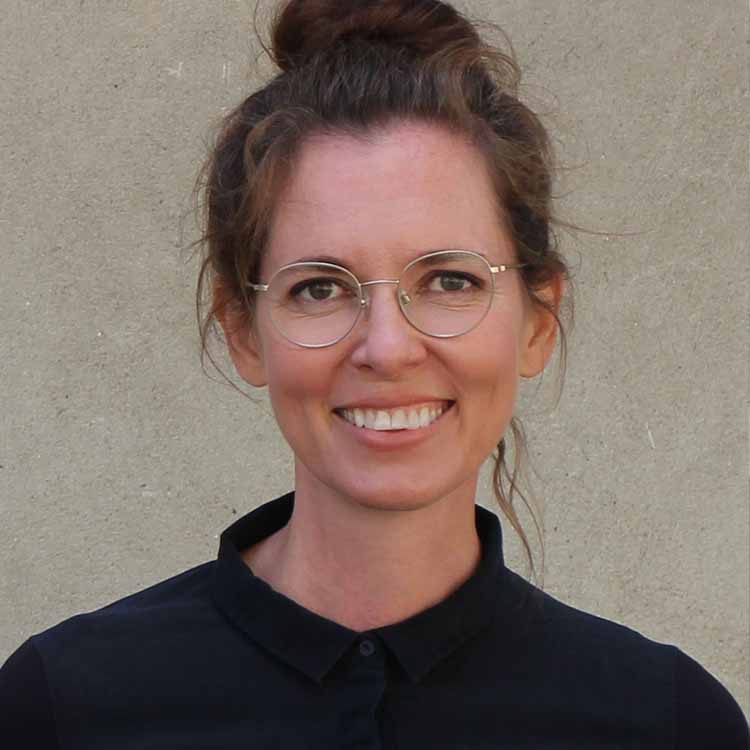 Sofie Beier, PhD
Sofie Beier is a graphic designer and professor at the Royal Danish Academy, where she is the head of Centre for Visibility Design. She is the author of the 'Type Tricks' book series and of 'Reading Letters: designing for legibility'. She has further published numerous academic papers on typeface legibility. Her research is focused on improving the reading experience by achieving a better understanding of 1) how different typefaces and letter shapes can influence the way we read and 2) how eye-tracking can be used to inform the adjustment of the typographic layout to meet the needs of the individual reader.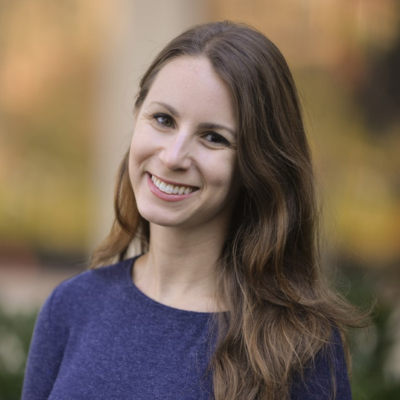 Jenae Cohn, PhD
Jenae Cohn writes and speaks about how to support engagement, communication, and critical thinking in digital learning experiences. She currently works as the Executive Director for the Center for Teaching and Learning at UC Berkeley and has held prior roles at California State University, Sacramento, Stanford University and University of California, Davis. She is the author of the book, Skim, Dive, Surface: Teaching Digital Reading (West Virginia University Press, 2021) and the forthcoming book Design for Learning (Rosenfeld Press, 2023). She regularly contributes to The Chronicle of Higher Education, Inside Higher Ed, and Faculty Focus. Supporting instructors in mindful approaches to digital pedagogy, she leads workshops and events for colleges nationwide. As a researcher, she explores digital literacy, student experiences with online learning, and reading and writing across the curriculum. Her first book, Skim, Dive, Surface: Teaching Digital Reading explores ways that higher education instructors can support students in more engaged, focused, and intentional online reading experiences. Her forthcoming book Design for Learning focuses on how user experience principles can inform online learning design, importantly including the structuring and design of text for online courses.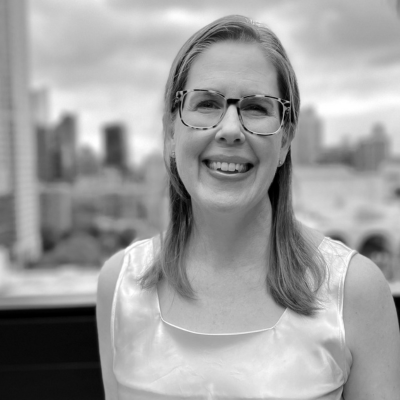 Susanne Nobles, PhD
Susanne Nobles is Chief Academic Officer at the nonprofit ReadWorks. The mission of ReadWorks is to support the growth of successful, joyful readers by providing K-12 teachers with what to teach and how to teach it—online, for free, to be shared broadly.  Susanne has spent her career working to empower educators and students with research, structures, and tools for meaningful and effective learning. She led Digital Promise's collaborative work with developers, researchers, and educators for the Learner Variability Project (LVP). Susanne has also been an adjunct instructor with Relay Graduate School of Education and was a K-12 teacher and administrator for over 20 years. Her Ph.D. research focused on creating effective digital communities of practice, and her scholarly work has appeared in Computers and Composition, Contemporary Issues in Technology and Education, and Teaching/Writing: The Journal of Writing Teacher Education.
Susanne has helped the TRC apply readability research to K-12 education, partnering on multiple studies, such as "The Influence of Font Format and Font Format Personalization on Comprehension in Child and Adolescent Readers," currently under peer review. She is also supporting Readability Matters and the University of Oregon as an education research specialist on a readability study focused on increasing reading proficiency through personalized reading formats.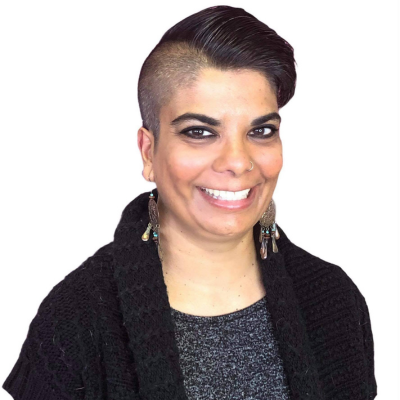 Sunaina Shenoy, PhD
Dr. Sunaina Shenoy is an Assistant Professor in the Department of Special Education at the University of New Mexico. She earned a Ph.D. in Special Education from the University of California, Berkeley and completed her post-doctoral work at the Florida Center for Reading Research at Florida State University. She teaches in the Educational Diagnosis Certificate Program at UNM, specializing in courses related to the assessment and identification of students with disabilities. Her research interests are in assessment; early identification of dyslexia in bilingual and multilingual populations; reading acquisition; bilingual special education; and international special education.
She started working as a Research Associate with the Virtual Reading Lab within the Readability Consortium in Fall 2022. She works with the research team from University of Central Florida, led by Stephanie Day, on a study titled, "Child Readability in India." Her main role is to be a liaison between the research team and schools in India to ensure that is study is run with fidelity. She has been working closely with them on all aspects of the study, including assessing the cultural relevance of passages and generating new passages as needed to align with the Indian context.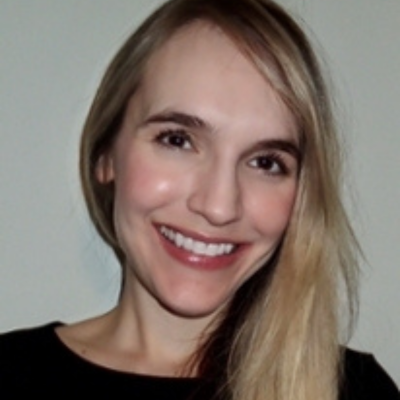 Shannon Sheppard, PhD
Dr. Shannon Sheppard is an incoming Assistant Professor of Speech and Hearing Sciences at the University of Washington starting in Fall 2023 (currently an Assistant Professor of Communication Sciences & Disorders at Chapman University). She is the Director of the Cognition Rehabilitation And Neuroscience In Atypical Language Lab (CRANIAL LAB). Dr. Sheppard is a cognitive scientist and conducts interdisciplinary research encompassing several fields including neuroscience and linguistics. Her research aims to investigate how the brain understands spoken and written language. Another goal is to determine how we can improve language and reading comprehension in multiple populations, ranging from the average reader to individuals with language and reading disorders.
Lab Website: www.cranial-lab.org
Facebook page: https://www.facebook.com/cranial.lab/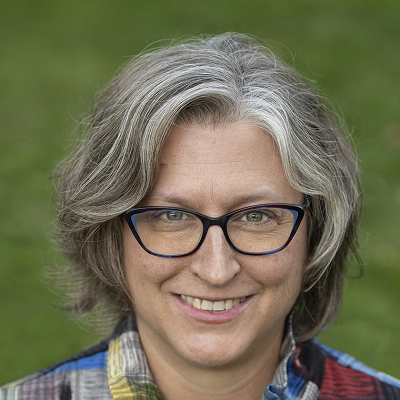 EdTechCenter@World Education
Jen Vanek, PhD
Jen Vanek, PhD, is a researcher and teacher educator who focuses on digital literacy, online learning, and adult English literacy and language learning. Her methodological focus is qualitative educational design research based on socio-cultural and critical theoretical frameworks. As part of her work at the EdTech Center@World Education, Jen is leading field tests of Liquid Mode, a feature of Adobe Acrobat Reader, which supports reader control and personalization of text in PDFs read on mobile devices. This research builds on other current studies with adult readers in the US and Eastern Africa, which collectively inform adult education practitioners, education policy and teacher education leaders, and software developers on relevant uses of digital technologies to support adult literacy development and engagement with digital text.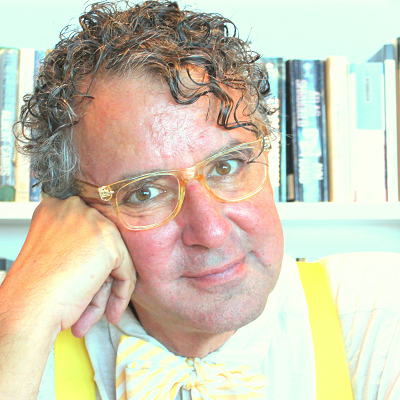 Denis Pelli, PhD
Dr. Denis Pelli studied applied math at Harvard (BA in Applied Math, magna cum laude) and vision at Cambridge (Physiology PhD), with Campbell and Robson. At Minneapolis (one-year postdoc with Legge), Syracuse (professor), and NASA Ames (sabbatical with Watson and Ahumada), he worked on visual requirements of reading and mobility, on visual testing (e.g. the Pelli-Robson Contrast Sensitivity Chart), and on characterizing the limits of visual perception. Since 1995 he has been Professor of Psychology and Neural Science at New York University, studying letter and object recognition.
Readability Consortium Monthly Sync
Once a month over 100 readability stakeholders, including our Members and Research Associates, gather for a virtual monthly sync, which provides an ongoing scan of readability developments in research, industry, government, and beyond. This community is by invitation only.